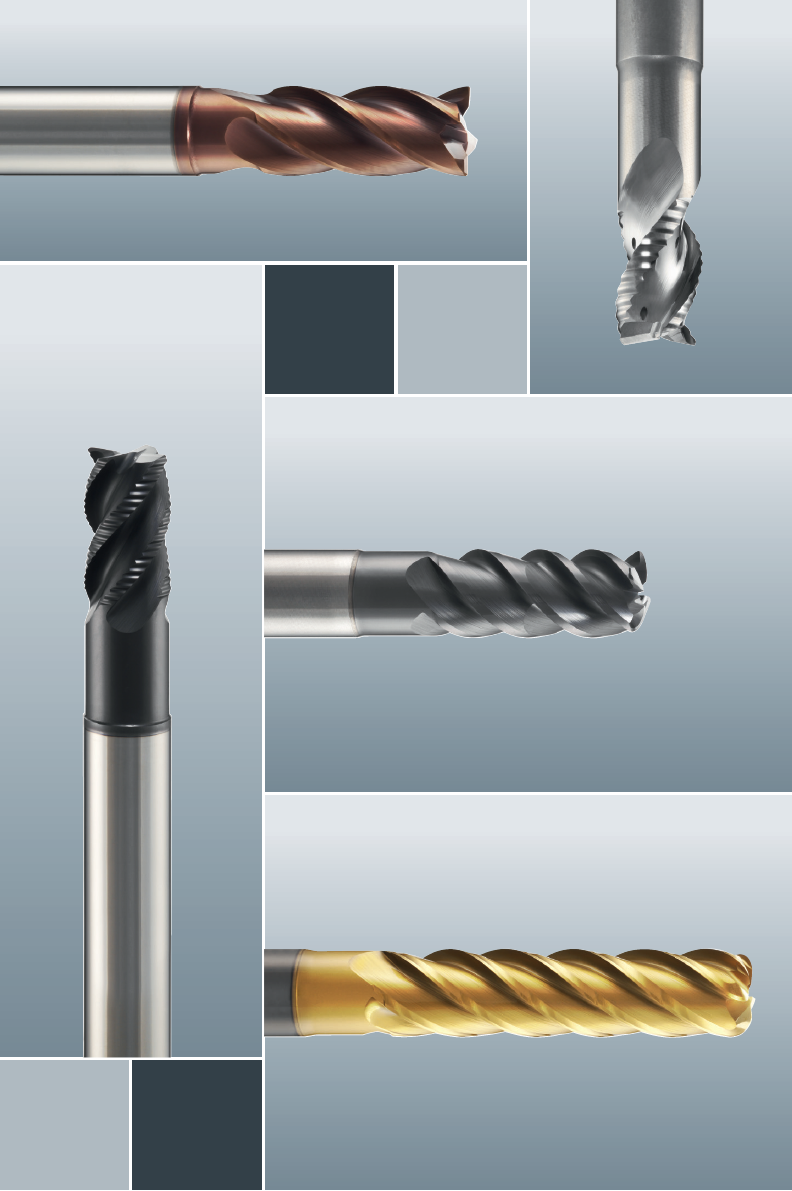 FRANKEN offers milling tools in the diameter range D=0,2 – 20 mm and a number of teeth from 2 to 18 flutes within the product range of solid carbide end mills and slot drills.
Roughing and finishing tools with profiles NR, NF, N, HF, WR, WF and W cover the range of materials from steel (low- and highly alloyed), stainless steels, non-ferrous metals and special materials like titanium and nickel (as well as nickel alloys). A selection of various tool lengths, cylindrical shanks and shanks with a drive flat as well as a special axial pull-out prevention round off the range of products.
The versatility of the Multi-Cut end mill is demonstrated with six separate milling strategies using a single Multi-Cut Duplex carbide end mill. A slotting cut is shown using an; HPC High Performance path, an HSC High Speed milling path, a Trochoidal milling strategy, a 3-D Trochoidal Slot cut and a Plunge Roughing strategy. Lastly, a 3D Contour milling path is shown.