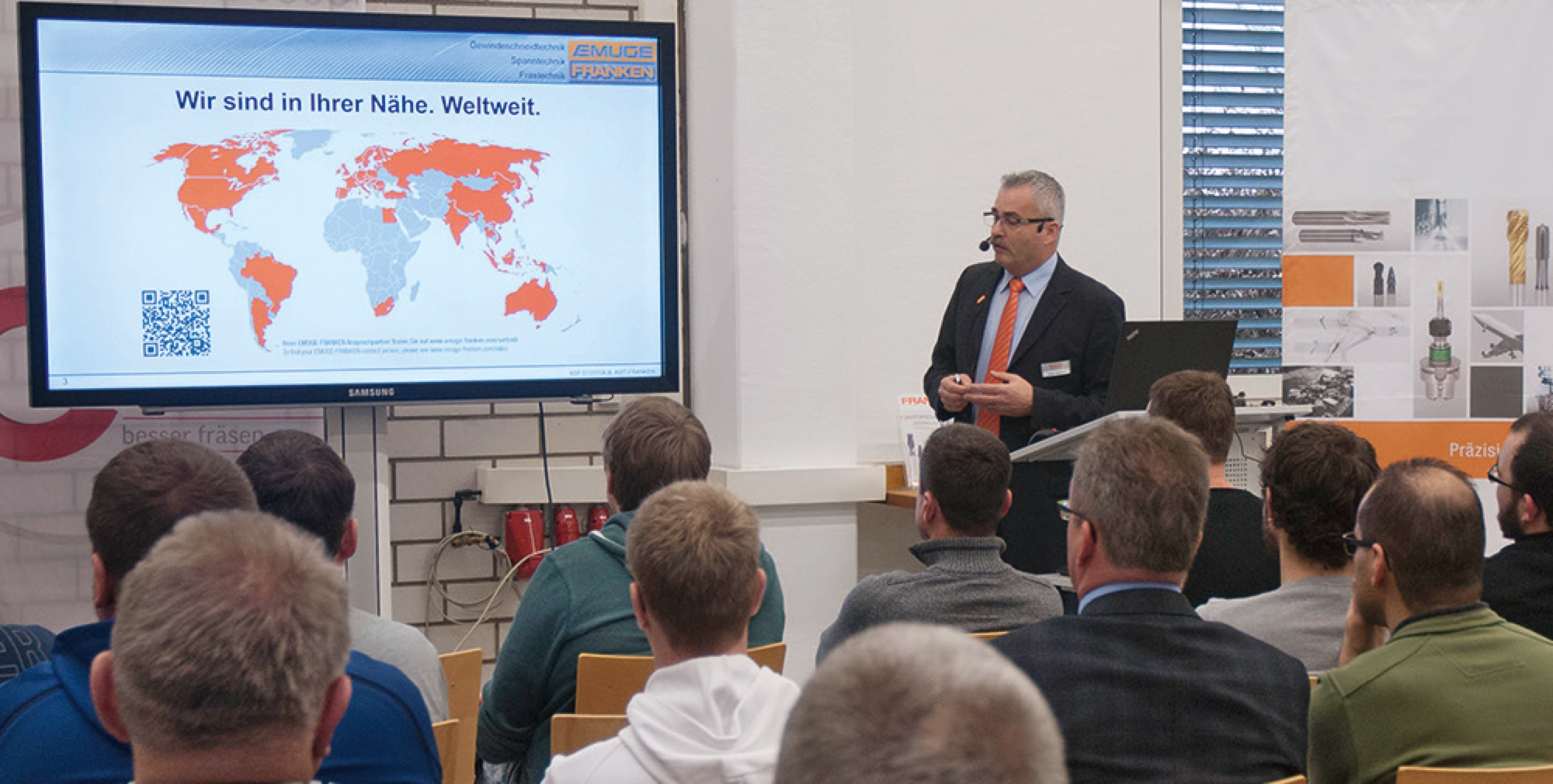 We work with total solutions tailored to our customers' needs, it often involves a creative challenge to show our excellence, while we will show the breadth of our offer both technically and economically.
Most businesses have to deal with a rapidly growing number of components, including due to increasing demands for the manufacturer to remain competitive. The volume of production must also be adjustable to at short notice to meet changing market demands. This in turn requires the production system and its partners to be both efficient and flexible.
We at Emuge Franken AB offers an extensive selection of products, ranging from less complex to extremely advanced solutions of combination tool.
Out of these occurs engineering and design in our office in Orebro or, why not, directly with you as a customer.
We want to achieve as short communication interactions as possible, so it is important that we can offer communication in your everyday language.
In addition to plans made, we can provide 3D models of your objects in most formats, as well as programming if desired. We manage solutions in Master Cam and Open Mind.
One of our goals is to increase your competitiveness by developing complete work ranges from virtual preparation and all the way from early preparation to physical deployment and contain the complete logical solution.