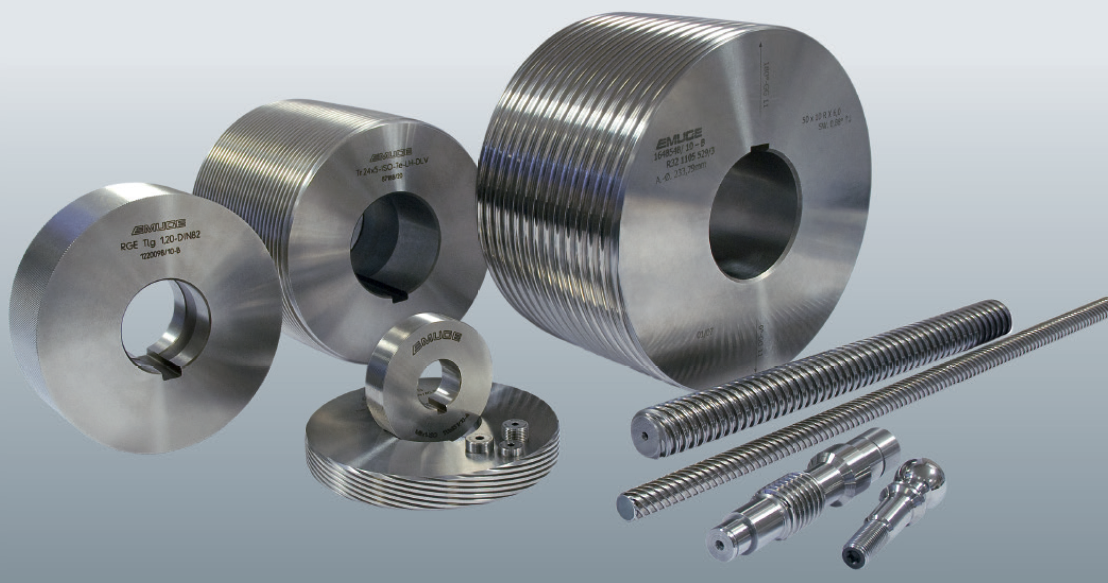 EMUGE offers you an extensive programme of thread rolls, worm rolls, knurling rolls and serration rolls for practically all application cases.
Process characteristics:
Chipless process
External machining
Production of profile contours by material displacement
Major diameter not fully formed
Rolls made of high-alloyed tool steel
The use of rolling tools necessitates certain basic conditions:
Workpiece materials with a breaking elongation ≥ 8%
Specially adjusted blank diameters are necessary for rolling
Special machines are necessary
The use of rolling tools offers the following advantages:
Smooth rolled surfaces achieved by densification of the material structure
Surface quality grade Ra2 on the rolled profile
Increased corrosion resistance due to reduced reaction surfaces
Uninterrupted grain structure
Increased static and dynamic strength of the profile
High dimensional and form precision
Considerable material savings, since work does not start from the major diameter of the workpiece but from its pitch, or preparatory diameter
Short machining times
This means that in effect rolled threads can be exposed to higher stress. They show a higher degree of wear resistance and are better protected against corrosion. Another advantage that deserves special attention is the improvement of economic efficiency in thread ­production achieved by the extremely short production times common in thread rolling.